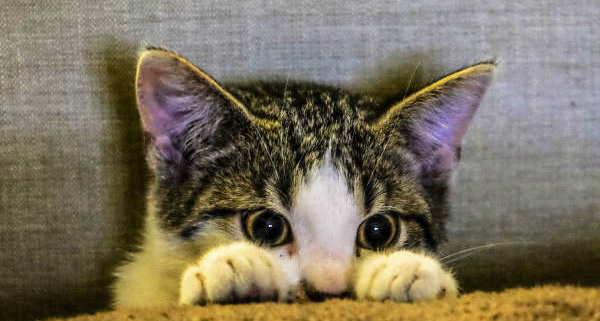 I had multiple conversations on my annual tuna fishing trip (Bluefin Strategy… get it?) regarding what it is we do here. Inevitably someone always asks; "Wait, do you create those creepy ads that follow me around the web?" While we don't create ads here we do advise on the strategies that may drive consumers to convert. Part of that strategy is always trying to get visitors back to your site who may not have converted the first time.
How Remarketing Works
It pretty simple. When a visitor comes to your website and either views a page or takes an action you attach a cookie to their browser. That cookie stays attached to the browser and as that visitor navigates other websites the ad servers see the cookie and serve up your ad to them. Additionally, email remarketing is a slightly less creepy version of this concept, but obviously requires you to have a visitor's email address on file.
Remarketing Without Stalking Tip #1
Ecommerce sites are the worst at stalking in my opinion because the lazy programmatic ads that they run simply just show you a few products you looked at, inviting you to return to purchase. If they instead made a more personal message pushing the product benefits or promotional aspects I would consider that less 'creepy'. Even less 'creepy' might be simple brand reminders; "Hey, remember us, we're cool!" Certainly leverage the benefits of programmatic advertising, but do not be the lazy ones simply showing a product feed.
Remarketing Without Stalking Tip #2
Remember email? Ya, that thing everyone said was dead (side note; direct mail is still an amazingly viable marketing medium I might add, and that was declared dead in like 1997). There are some great programs such as MailChimp, HubSpot, Marketo and others that allow for easy remarketing via email.  First step, PLAN! Devise visitor segments, then develop a drip strategy (eg: how many emails will you send and when) with highly targeted messaging. Don't go crazy, but 3-4 segments with 3-4 email messages is most likely sufficient.
Why is this less creepy? Well, because in order for us to send an email to a person we had to collect their email address so unless you acquired that address through shady means (DON'T do that by the way) that visitor should be expecting some sort of interaction from you. Don't be pushy in your email, just simply invite them back, start adding in promotions, then if they don't bite leave them alone.
Everyone should be doing some level of remarketing to visitors who don't convert. It is super easy and the tools mentioned above make it even easier to automate the process. We have seen clients grow conversions by 10-20% simply by adding some level of remarketing to their digital strategy plan and it's about time you followed suit!
https://www.bluefinstrategy.com/wp-content/uploads/2018/05/remarketing-without-stalking.jpg
600
600
JR Hopwood
/wp-content/uploads/2015/02/Bluefin-Strategy-Horizontal-Color-small.png
JR Hopwood
2018-05-24 09:00:53
2018-05-23 17:34:46
Remarketing Without Stalking