About Our Digital Marketing Agency
A bluefin tuna is an elusive fish that some fishermen spend their lifetime trying to catch. They are one of the biggest, fastest and most agile predators in the ocean. The only way to catch one is to have a targeted plan, give them the right bait, at the right time, using the right tools. A digital marketing strategy isn't much different!
We have over 30-years of combined digital marketing strategy experience working with some of the largest brands in the country. However our focus at Bluefin Strategy is on small-to-medium sized businesses, bringing them the knowledge to compete with their largest competitors. Our holistic and data-driven approach ensures our recommendations drive qualified customers and get them to convert as soon as possible.
Bluefin Strategy Digital Marketing Services
Bluefin Strategy develops digital marketing strategies that help your business target your customers. Our strategies help optimize all facets of an online digital strategy, including driving the right inbound digital marketing, optimizing website through conversion optimization, and helping analyze it all through web analytics.
Our Digital Marketing Leadership Team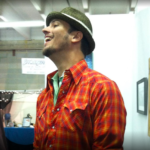 Brandon Hess
Senior Digital Strategist
Senior Strategist with a background in Digital Strategy, UX Design, CRO, and Inbound Marketing.
Bluefin Strategy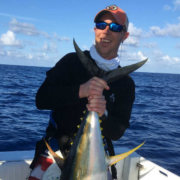 JR Hopwood
Senior Digital Strategist
Highly accomplished, results-driven Senior-level Marketing Executive with a real passion for helping companies of all sizes develop & launch successful marketing strategies.
Bluefin Strategy
From those who've worked with us
The team at Bluefin Strategy are agile, strategic, and analytical leaders in the industry. We needed our brand to hit the market fast and with a buzz. Bluefin fulfilled our needs by building and guiding our entire digital marketing strategy from SEO, display, PPC, analytics and optimization. They not only told our team what they were going to deliver, but proved it in the numbers. Great company, communicators and even better results.