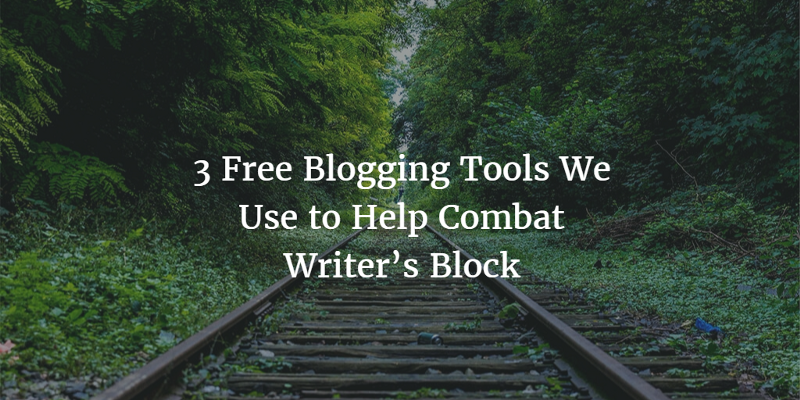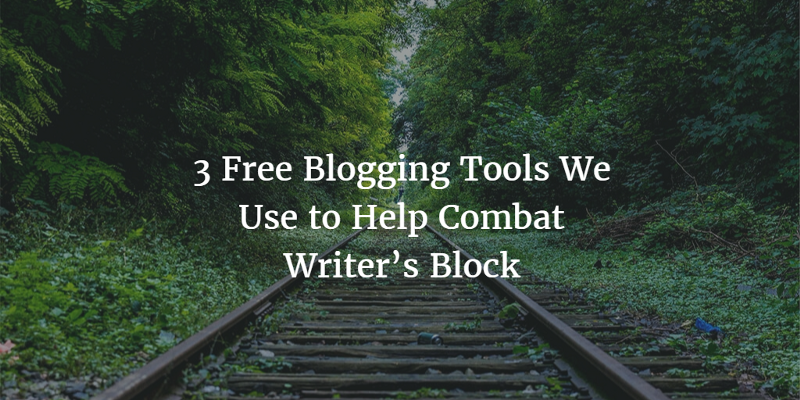 Writing, regularly, is difficult for most. It requires a deep well of inspiration and discipline, tightly aligned with the ability to allow the perfectionist within us all to let go of the reins on a regular basis.
However, the myth usually surrounds the enviable idea that most writers are at least writing about their passions. For us Marketers that have to do this regularly but on topics we may lack passion on, simply getting started can be a monumental task.
Given this, I've put together three websites I use to help me get over the initial hump of generating topics. Getting this first step down makes the next step easier and snowballs into momentum, which is what all of us need as writers to generate near infinitely.
Portent's Title Generator
https://www.portent.com/tools/title-maker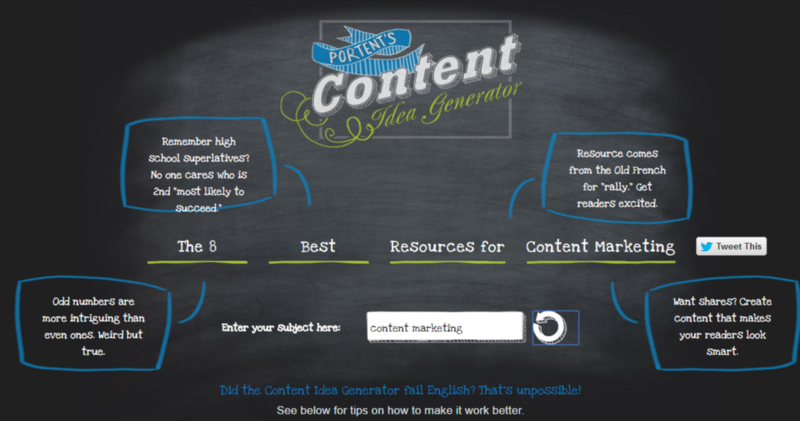 Portent's Content Idea Generator is the first place I go whenever I have a writing assignment on the horizon. Matched with a slick design and clever tutorial tips, it simply asks you to put in a topic (anything you want) and responds back with a singular, random 4-piece topic idea.
Hitting the refresh button will endlessly churn out new ideas, giving me a very quick set of titles based on a topic to start from. Below are some examples I did just now:
The Only Digital Publishing Resources You Will Ever Need
19 Things Your Boss Expects You Know About Digital Publishing
How Digital Publishing Will Stop Poverty
It doesn't write the article for you. It simply gives some ideas (many very clever as they sometimes insert pop culture references) to start from.
With a few ideas in mind, I move to my next site:
Answer the Public Topic Generator
http://www.answerthepublic.com/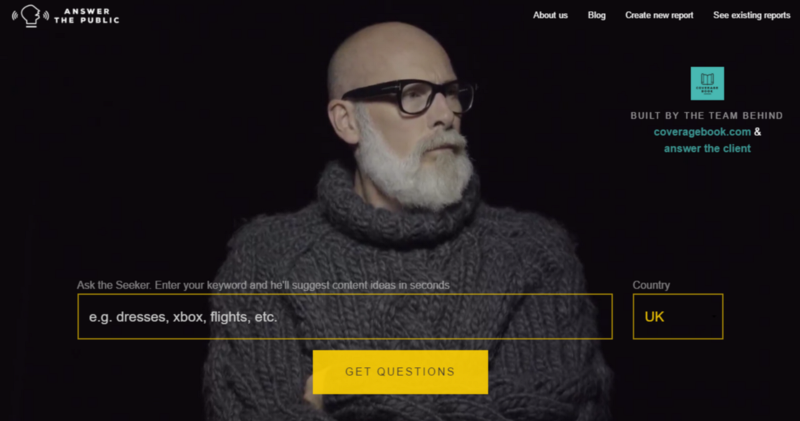 Answer the Public isn't the same type of site as Portent's Idea Generator. It returns actual questions searched by users on topics you search for.
Note: When searching, the only annoyance is the "Country" drop down defaults to UK. Ensure you check that with each search.
Using the above ideas from my searches on Portent, I then take the singular keywords (digital publishing) and see what actual questions people are asking regarding the topic, like the below:
digital publishing without adobe
digital publishing with xml
problems with digital publishing
These are singular instances of searches the site returns from Google/Bing that give me a few ideas on what I should possibly add to my topic if any are relevant.
It's important to note, this is more an optional step I take to see if any inspiration hits me that I wasn't expecting. Most often, the results return bland or irrelevant options but each gives me a good idea on the structure I should use on my overall topic regardless.
Once checked, I simply move on to the next step.
HubSpot Title Generator
http://www.hubspot.com/blog-topic-generator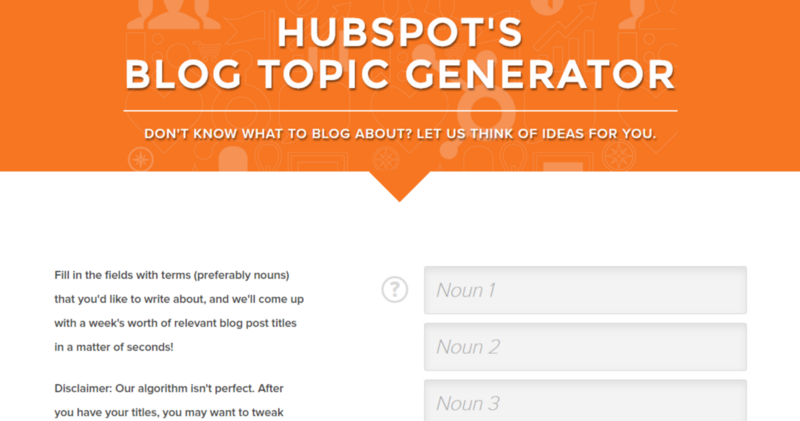 By now, I likely have a few terms and structures I'm considering. In this instance, the "How Digital Publishing Will Stop Poverty" has began to nag at me as a very interesting idea I could begin to research.
With that, I use HubSpot's Topic Generator and enter up to three terms to get some final topic ideas, like the below:
How To Solve The Biggest Problems With Poverty
14 Common Misconceptions About Poverty
The Superpower the Digital Publishing Industry is Hiding
Again, these are to simply see if anything adds to my already branching ideas. I'll typically research multiple times until I'm certain the ideas being returned don't detract or deter my anticipated course. In the above, it simply gave me some added ideas on how to approach a topic that is both sensitive, human and likely not considered a tie between digital publishing and poverty.
With that done, I begin my research and my writing.
The above, typically taking me around 5-10 minutes and aiding me to skip the part of chewing on my pen and staring at a wall until my head magically makes a new idea.
https://www.bluefinstrategy.com/wp-content/uploads/2016/10/3-blogging-tools-to-cure-writers-block.png
400
800
Brandon Hess
/wp-content/uploads/2015/02/Bluefin-Strategy-Horizontal-Color-small.png
Brandon Hess
2016-10-18 17:15:45
2016-11-16 21:44:21
3 Free Blogging Tools to Combat Writer's Block