When most people hear Conversion Centered Design, it's common that their first thoughts go towards layout, imagery, design psychology and the hierarchy of your landing page's copy.
However, what most often gets overlooked is whether the copy on the page that is optimized for conversion as well.
X tips on landing page content that converts
Create clear rather than clever landing page copy
As with most campaigns, you want your campaign to stand out and avoid being sterile and lifeless.  Yet, often in the race to be witty, landing page copy can become obtuse and generic, creating confusion for visitors and accidentally replacing your Value Proposition with superlative jargon.
This doesn't mean your copy needs have the spirit of a toaster manual, it simply means that the key elements in your content's conversion hierarchy should make it as easy as possible for a visitor to determine the unique value and campaign proposition you're providing.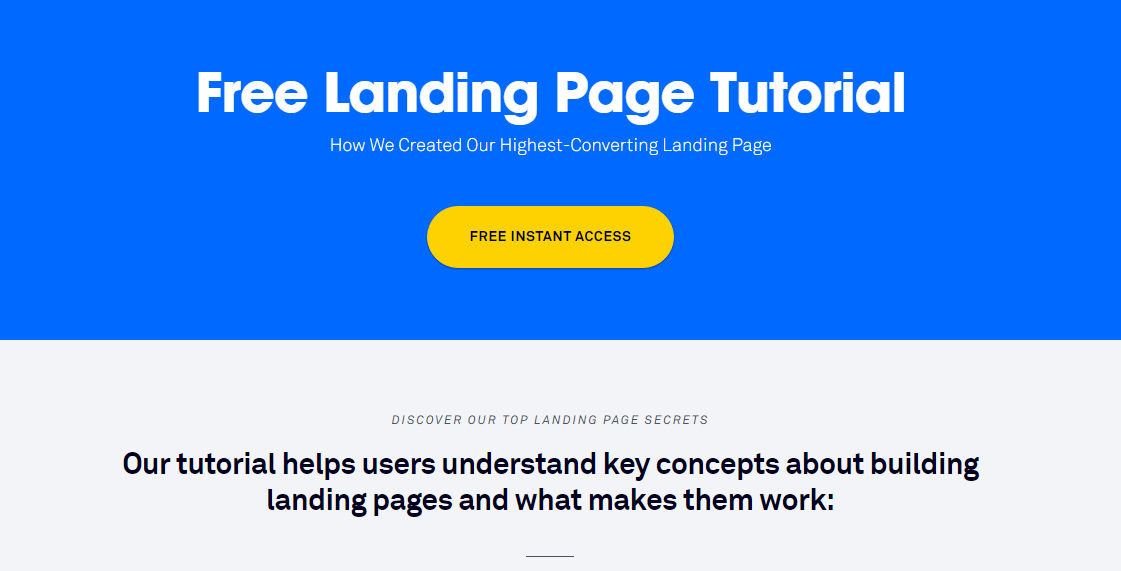 The above example is clear in what it is offering (free landing page tutorial) and the value the product provides (helps users understand key concepts about building a landing page).
Unbounce Dejargonator Chrome Extension
If you're looking for a quick scan of superlatives and jargon, Unbounce has created a Chrome extension called the Dejargonator designed to identify fluffy copy that's worth installing.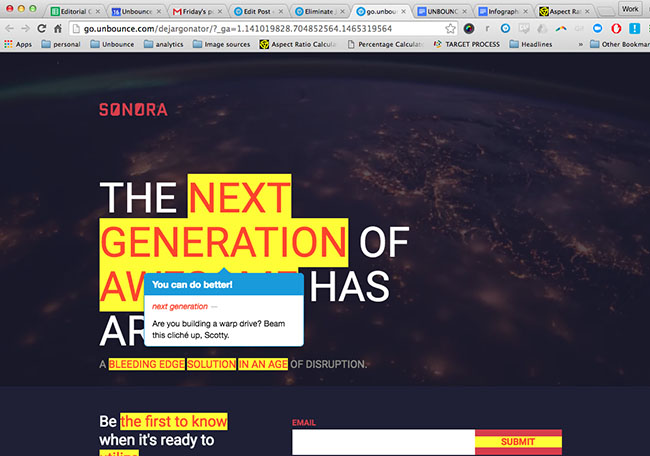 5 Second User Test Your Landing Page
Once you have your landing page content to converting level of clarity, it's worth investing time to see how clear it is to potential users.  When you know your company, your products and services and the goals behind your campaigns, it's hard to be objective when reviewing whether your landing page copy is clear.
Tools like Usability Hub allow you to create 5 Second User Tests to bring objective data to determine if users can quickly determine things like:
What does your product do?
How much is your service?
What is that you're offering them?
Quick feedback like this can offer real data on whether your campaign's landing page copy is clearly communicating critical information or not.
A/B Test Which Landing Page Content Converts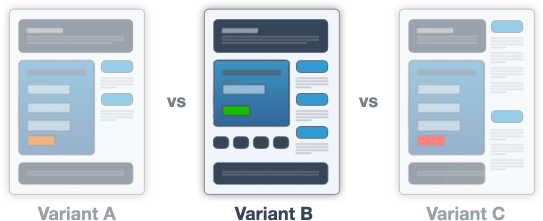 Landing page copywriting shouldn't be "set and forget".  While a starting foundation is important, iterating on that foundation is critical.
The important part with creating landing page copy that converts is to make it a major part of your conversion optimization plan.
Want to learn more about making clear landing page content?  Unbounce has a great examination of how increase conversions by using clarity in your landing page copy.
https://www.bluefinstrategy.com/wp-content/uploads/2017/03/pexels-photo-269810.jpeg
3456
4608
Brandon Hess
/wp-content/uploads/2015/02/Bluefin-Strategy-Horizontal-Color-small.png
Brandon Hess
2017-03-25 04:41:28
2017-03-25 04:43:56
How to Focus on Landing Page Content that Converts