Data-Driven design is the simple idea that the design of your website (product, etc) can benefit from being informed by both quantitative (ex: A/B testing) and qualitative (ex: User feedback) data.
That of course is the simple explanation.  As most of us know, simple ideas typically are followed by complex questions when trying to implement them into existing organizations.
Oli Gardner's speech at MozCon 2017 (happening now, link to come!) and a 2013 article by Smashing Magazine titled "Data-Driven Design in the Real World" does a great job of answering the majority of those questions and is very much worth your time.
Knowing the difference between Quantitative and Qualitative Data is the first thing.  A great definition by Smashing Magazine is:
Quantitative data
Numerical data that shows the who, what, when and where.
Qualitative data
Non-numerical data that demonstrates the why or how.
So, great, where do I get this data from then?  I'm glad you asked.
Quantitative Data-Driven Design Tools
This list assumes you're already using an Analytics platform such as Adobe SiteCatalyst, Google Analytics, etc.  If you're not, then you should definitely start there.
The below are a list data-drive design toolsets designed to gather quantitative data for your design strategies.  The vast majority of these are not surprisingly, Website Testing platforms (A/B, Multivariate) and provide real data on what design updates perform better on a numerical basis.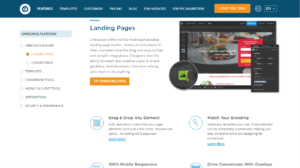 With a focus on split testing testing campaign landing pages, Unbounce provides incredibly useful data that can help improve the design of your campaign landing pages.  Better yet, it easily integrates in to most paid advertising workflows by giving you a singular landing page URL to use for advertising platforms like Google AdWords and others.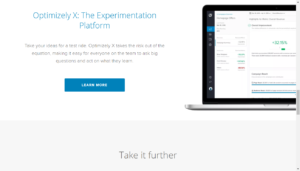 While Optimizely used to be a very similar product to other website A/B, multivariate testing platforms like Visual Website Optimizer, recently Optimizely has begun to broaden their offering into mobile app, engagement and more.  However, Optimizely at it's core is built as a design optimization tool and does that job well but can be a bit daunting to a newcomers given the complexity of it's toolset.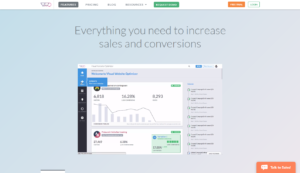 Visual Website Optimizer and Optimizely offer a lot of similar features but where VWO shines is in it's ease-of-use compared to Optimizely.  While it may lack a few of the features and deeper complexity that Optimizely has begun to add, VWO keeps to what it does best which is user-friendly website optimization.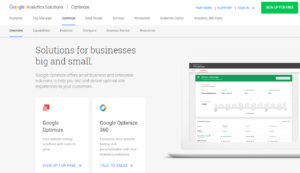 Google Optimize is the latest iteration of Google's Content Experiments and Website Optimizer products and by far it's best showing.   While similar in features to VWO and Optimizely, where Google Optimize shines is its integration with Google Analytics and their focus on making their toolset incredibly user friendly.  For those with Analytics 360, Google also offers a similar Optimize 360 level of product.
Qualitative Data-Driven Design Tools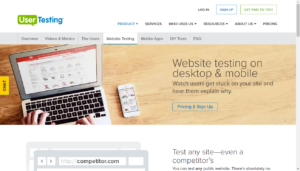 A popular user testing platform, User Testing allows you to create simple or complex user tests with strict qualifying questions to ensure that those providing feedback closely match your desired buyer personas and demographics.  As well, User Testing has a very clear ranking system for testers to encourage them to given quality, relevant feedback to your tests.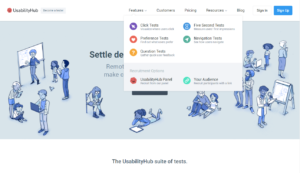 Usability Hub straddles the divide between Qualitative and Quantatitive data given it's product offerings and their individual focuses but is a powerful tool when your design decisions are more specific.  Offering user-testing that focuses on navigation, click tests and first impressions, it's one of the more comprehensive Qualitative data-driven design toolsets.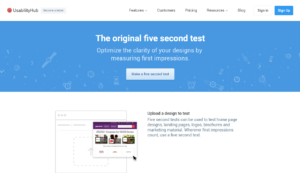 While a recent addition to the Usability Hub suite, I felt the 5-second Test warranted a separate mention given it's incredibly simple and powerful premise.  With a focus on simply recording a user's first impression of a design, the 5-second Test has been a long favorite of UX and Usability professionals when trying to get quick, simple user feedback for a potential design.
https://www.bluefinstrategy.com/wp-content/uploads/2017/07/data-driven-design.jpg
897
1920
Brandon Hess
/wp-content/uploads/2015/02/Bluefin-Strategy-Horizontal-Color-small.png
Brandon Hess
2017-07-17 06:00:45
2017-07-15 19:51:48
7 Data Driven Design Tools to Get Your Site Converting